Plastic Expert has quickly become a reliable source for news, reviews and information in the world of recycling.
We aren't, however, the only outlet for this sort of media, and we'd like to give credit to some of the other major players. Don't worry if your media outlet isn't featured, we will be sharing more of the industry's best voices in future!
Hint: click the images to be re-directed to each site.
Let's Recycle.
First and foremost, Let's Recycle are the top of pile for recycling industry information. The editorial team do an outstanding job, being the first to report fires, new contracts, export news, legislation updates, plastic recycling news and opinion pieces from industry experts. Their portfolio includes several E-Zines, including 'Organics Recycling' and 'Resource Management and Recovery'. They have literally millions of web hits, and are both well respected and relied upon to be the industry voice.
WRAP
Wrap are the voice for resource efficiency, which essentially means 'throwing away less and getting the best use from more'. The way they do that is through publishing intelligent research and campaigns about re-thinking how we design and package products, how we consume them and what can be done regarding recycling and re-use.
Discussing end-of-life routes for packaging, like cardboard and plastic recycling is quite common and well researched.
The Courtald Commitment is a voluntary scheme aimed at improving resource efficiency in the UK grocery sector; the scheme outperformed expectations and it seen as one of the leading catalysts towards a circular economy.
Creative Spotting
Recycling isn't all bales of plastic and curbside collections, there is a beautiful, artistic side to it that is truly beginning to blossom. The art of recycling is unlimited, and it essentially means re-purposing waste for art.
Creative Spotting is a creative showcase gallery for all types of art, with a huge lean towards creatively using waste for projects. It may not be waste though, and it may not necessarily be art, for example, there is a feature about an artist turning massive amounts of lego into coffee tables. There's another feature about 20,000 used teabags being turned into huge wall arts. Wood, metal and plastic recycling projects are common on this site, which sort of serves as an intermediary for artists and commonly leads to craft pages like Etsy.
Guardian Environment
Over the last few years, the Guardian has really made itself an authority of environmental news reporting, to such an extent that it would be fair to claim that they get the best scoops of all the main papers. Not only the best scoops though, they have the best feature writers, best interviews and the largest network of readers for recycling news. We personally believe the Guardian to write the most interesting articles, like how carpets are turned into bicycles, eco-housing, plastic recycling for clothes, sustainable fashion in Africa and Scandinavia and opinion pieces about the changing industry. More interest pieces and circular economy that recycling in particular, but it does get mentioned a lot.
LAWR
LAWR is a sub-sect of edie, an huge information hub targeted at the 60,000 sustainability professionals in the UK. LAWR, Local Authority Waste & Recycling is aimed at benefiting those in the waste and recycling industries, as you could guess from the acronym.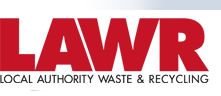 Features discuss the economic benefits of waste and recycling, investment in technologies, Government input, circular economy and how major businesses approach the circular economy with things like 'zero waste' and 'bio materials'. LAWR/Edie have excellent writers and storytellers in Liz Gyekye and Luke Nicholls.
Thank you to all of these news outlets for helping our industry to have a voice, and a proud one at that!