From the slopes to the city streets
When items are thrown away for recycling, some people expect them to become another version of themselves. That's true to an extent; soft drinks bottles are recycled into soft drinks bottles, drinks cans become drinks cans; with a little recycling and reprocessing magic of course. Another example is milk bottles, they often become plant pots or fence posts! Today we have an even quirkier example of recycling, to some, it is upcycling.
Meet Johannes:
"Johannes LDC Guerreiro from Cologne, Germany, is a visual artist coming from graffiti and graphic design, now working as a motion designer and video-artist – but with the preference for mechanic art and work, like the upcycling project Snowboards to Longboards."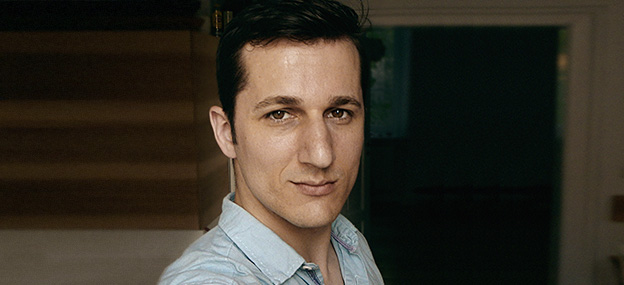 When Johannes saw two of his old Burton snowboards in the rubbish pile in 1999, he realized that their material properties would be ideal for re-designing and recycling as a longboard or cruiser skateboard.
A statement on his website says: "The technical suitability for the use of a snowboard as City Cruiser or Mini Cruiser is absolutely ideal. A high quality wood-core, top and bottom surfaces protected by a hard plastic laminate, as well as partial aluminum reinforcements, provide an ideal flexibility.
In many cases, City Cruisers and Mini Cruisers can be cut from large boards. This way, the exclusive board designs can be kept intact as much as possible. An essential feature of this product idea is the application of a transparent grip layer of glass granulate to the top surface."
Understanding that Johannes managed to design and re-purpose old materials into transport, I was keen to find out more about him, and explore his ideas about recycling.
Hello Johannes, congratulations on creating such a great product. Have you had much luck riding the boards around Cologne?
Thank You. Yes I did and I still do. So many people are asking me where the hell do they buy such fancy longboards? And most of them are particularly impressed by the simple upcycling idea of using these beautiful old snowboards.
How many snowboards do you think you have re-purposed so far?
It was some years ago that I produced my first two boards out of a Burton PJ. Friends of mine asked me again and again to check if there's a market for the idea. So I bought around 30 boards and slowly started doing a little marketing on social media. And, I must admit: my friends were right.
How do you feel saving an old snowboard and giving it new life?
I was always very impressed by the cleverness behind so many upcycling ideas – and in general by the whole DoItYourself thing. I have grown up in a family where everyone was asked to do whatever they wanted to do. In the workshop or in the garage for example…

Do you think that maybe one day your City Cruisers and Mini Cruisers will be cut and shaped into something else?
I cannot imagine that they will be upcycled again, but if they end on a wall in a museum, I will be glad.
Thanks Johannes!

If you would like to know more about Johannes' snowboard to longboard project, follow this link: https://visualoverkill.de/snowboard-to-longboard/
To see the boards he is currently selling, click here: https://visualoverkill.de/boards